Ample time with PT Active life style
Balance improvements Balanced body
Continuously Challenged
Communication Improved coordination
Cardiovascular health
Disease management
Increased energy Endurance improvements
Full-body workout
Fun
Decreased fall risk Reverse frailty
Family outings
Goal-oriented
Provides Hope
Home-based
Holiday enjoyment
Increased mental focus
Improved mood
Individualized
Jam-packed sessions
Joyful attitude
Kind-packed-caring staff
Long-packed-term solution Longevity
Learn new exercises
Maintain mobility
Maintain strength Improves mobility
Medical expense reduction
Negates walker use
No limitations Not boring!
Optimal frequency Optimism
Reduces pain
Protects bone health Physical therapists with experience
Improves quality of sleep
Quickens response timeQuantifiable strength gains
Reverse frailty
Reverse aging factors Research based
Stay independent Sleep improvements
Tandem Strength & Balance works
Transformation
Upright posture
Unrestricted sessions Unique approach
Value Vitality
Improved well-being
Walking improvement Weekly schedule reminders
X-treme X-cellent results
Years in operation 20 Youthful energy
Zest for life regained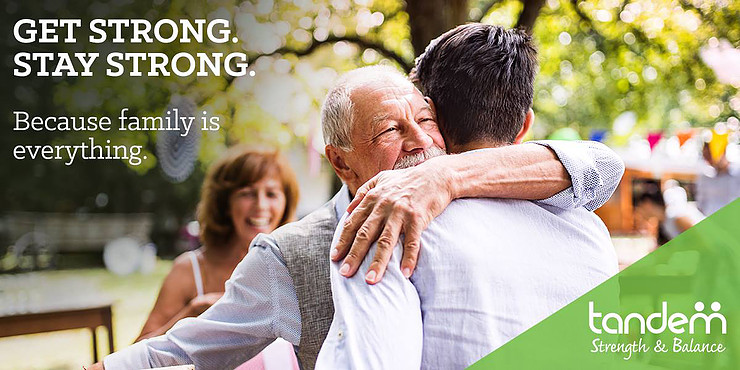 Inspiring Seniors to be Stronger...Longer!
We help people to understand why they are struggling
and what steps can be taken to make life better.
Free In-Home Consultation