When an individual has knee or hip replacement surgery, the outcome is not fully dependent on how experienced the surgeon is or what implant is placed. The recovery/rehabilitation stage is crucial in helping to achieve the optimal outcome. It is during the recovery/rehabilitation stage, that the individual is able to get back on their feet and return to an active lifestyle.
Research indicates that during the weeks following surgery, it is very important for patients to continue in an outpatient physical therapy program along with doing at-home exercises. Patients will be asked to continue exercising the muscles around the replaced joint to prevent scarring and contracture and to build and maintain muscle strength for the purposes of joint stability. These exercises after surgery can shorten recovery time and lead to optimal strength, range of motion (ROM) and stability.
Typically, the individual does quite well during outpatient physical therapy; building knee or hip muscle strength and increasing ROM. After several weeks, Medicare Physical Therapy benefits are terminated as the individual is considered stable. It is at this point that the individual is given additional at-home exercises to do and encouraged to commit to a consistent exercise routine to achieve the optimal outcome. The American Association of Hip and Knee Surgeons (AAHKS) reports that it can take up to three months to return to most activities, and six months to a year before your knee or hip is as strong and resilient as it can be. This is a crucial time (three to six months following surgery) to continue to build strength and range of motion. Unfortunately, it is often during this time frame, when the individual, without a physical therapy coach, becomes tired of the exercise routine, struggles with the swelling which is normal (for as long as six months), still isn't totally pain-free, doesn't challenge the stabilizing muscles sufficiently and starts believing, "this is as good as it gets" and frankly, gives up.
Achieving Goals with Strength-Resistance Training
Research has demonstrated for years that strength-resistance training enables an independent lifestyle, increases coordination and flexibility, improves function with daily activities, maintains functional range of motion and helps to reduce joint stiffness. With strength-resistance training, the individual who sought knee or hip replacement surgery is able to live the life they were seeking. This type of training will enable the individual to reap the benefits of their surgery in daily life. That means different things for different people depending on age, fitness and inclination, from puttering about the house to going for four or five-mile treks in the countryside.
Following are a few highlights of what strength-resistance training accomplishes:
Joint Stabilization: Leg-muscle strengthening ensures joints, such as the knees, hips and ankles, are supported during walking and running activities.
Flexibility: Leg conditioning ensures joint flexibility to achieve full ROM, aiding in minimizing symptoms of arthritis [1]
Balance: Leg-muscle strengthening supports good balance and ROM needed to counter gravitational pull [2]; preventing falls, which can be life altering. [3]
Strength-resistance training is important in living a healthy lifestyle, especially when an individual has undergone knee or hip replacement surgery. It helps improve the body's essential functions in addition to a person's emotional state. Strength-resistance training will help an individual to improve whether it's been a few weeks or a few years since knee or hip replacement surgery.
Check out Gene's Story and his love of the game. It's never too late to Get Strong. Stay Strong.
Private-Pay Physical Therapy Service
Tandem Strength & Balance, a team of physical therapists, specializes in helping aging adults experience optimal outcomes following knee or hip replacement surgery after Medicare Physical Therapy terminates. With the help of our team, anyone living in the Minneapolis/St. Paul 7-county metro area can enjoy active, engaged lifestyles and participate in all the activities that the individual dreamed of prior to surgery. We can help you cross the finish line and realize your physical goals; living a life in which you love your knee or hip replacement surgery and wish you hadn't put it off for so long!
If you're interested in a free in-home consultation contact Tandem Strength & Balance online or by phone. We have been working with aging seniors for 20+ years. Our objective goes beyond returning individuals to their previous level of function; we help them realize a level of function they didn't dream possible.
References:
5 Benefits of Strength Training. American Cancer Society. (2019, October 23). https://www.cancer.org/latest-news/five-benefits-of-strength-training.html.
Chiacchiero, M. A., Dresely, B., Silva, U., DeLosReyes, R., & Vorik, B. (1970, January 1). [PDF] The Relationship Between Range of Movement, Flexibility, and Balance in the Elderly: Semantic Scholar. undefined.
Important Facts and Costs of Older Adult Falls. https://www.tandemsb.com/important-facts-and-true-costs-of-older-adult-falls
RESEARCH PROVES
Everyone starts to lose strength within 3-5 days after strength training has stopped. So many older adults can not afford to lose any strength because they are just getting by.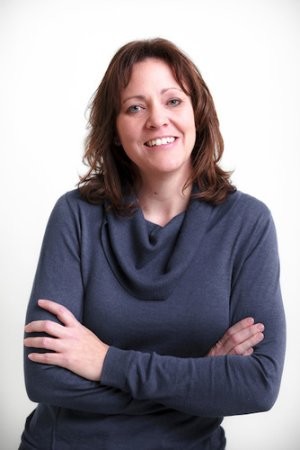 DID YOU KNOW?
As physical therapists, we continue to challenge all of our clients in a way that caregivers and families can't. We address the root cause of their mobility issues and help older adults build strength so they can enjoy their independence and keep living costs lower.
Inspiring Seniors to be Stronger...Longer!
We help people to understand why they are struggling
and what steps can be taken to make life better.
Free In-Home Consultation