If your family is needing to make a decision for one or both of your parents to potentially move to an assisted-living facility, the following information may prove to be helpful.
You may know
Medicaid requires you to cover your cost of living when you reside at an assisted-living care center. You are allowed to keep a small fixed amount of money as a "personal needs allowance" to pay for uncovered medical expenses for small extras like snacks, subscriptions and personal products. However, all other assisted-living costs are your monthly responsibility.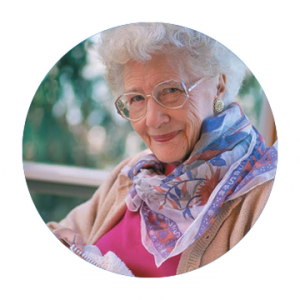 You may not know
Health care living costs average $10,000 to $16,000/monthly in assisted-living facilities within the Twin Cities Metro area as of January 2018. In addition to the base monthly fees, a resident in an assisted-living facility is often required to pay for assistance with bathing, dressing, transferring, walking or having their wheelchair guided to the dining room for meals or other activities throughout the day. Depending on the required services the annual cost of assisted-living care escalates quickly.
Physical strength makes a difference
To minimize assisted-living costs while ensuring a higher quality of life for the resident, building and maintaining functional leg strength has proven to be most beneficial. Studies indicate that leg strength training is not only well tolerated by elderly residents but that residents in fact, like the challenge and experience the benefits of their improved strength within a short period of time. Enhanced leg strength and joint flexibility offer functional independence with such activities as dressing, bathing and walking, i.e., often transitioning from a wheelchair, walker or cane to safe, independent mobility once again. Leg strength training offers the additional benefits of: less back pain from sitting, better posture, breathing and balance, less illness, while increasing mental clarity. All of these benefits yield a better quality of life and require considerably less need for caregiver assistance minimizing elderly cost of living.
Where to find functional strength training
Tandem Strength and Balance offers custom-crafted, functional, strength-training programs that only take 45 minutes, twice a week. Training can take place in your home or within an assisted-living facility. Their exercise specialists, who are also licensed physical therapists, possess the skill and passion for keeping residents active regardless of age or diagnosis. Maintaining or improving your aging parents' quality of life is extremely important and can be readily accomplished by shifting dollars from assistance-paid mobility to functional strength training which will enable your parents to be independent and to enjoy a better quality of life.
Inspiring Seniors to be Stronger...Longer!
We help people to understand why they are struggling
and what steps can be taken to make life better.
Free In-Home Consultation