Stroke Recovery Programs Designed to Help Survivors Regain Independence
At Tandem Strength & Balance, our custom stroke recovery programs can help stroke patients restore muscle strength, balance and stability, giving them the guidance needed to regain their ability to perform daily tasks and their independence. There are important things to know when considering stroke recovery programs; first, accept that progress will be slow because of losing strength on one side of the body and that it doesn't mean that function won't return! Medicare PT helps initially with rehab but if therapy doesn't show consistent improvement, it is stopped. The stroke recovery programs offered by Tandem Strength & Balance help stroke survivors realize their full potential regardless of the length of time required.
Secondly, the stroke recovery programs must be customized to fit the needs of the stroke survivor. Movements that we take for granted – such as walking – become very difficult for individuals who have suffered strokes. What typically happens is that stroke survivors are prescribed wheelchairs; which is followed by more weakness, weight gain and heart issues. According to the National Center for Chronic Disease Prevention and Health Promotion, ongoing physical activity not only helps those with disabling conditions increase endurance and muscle strength; a tailored exercise program can enhance psychological health and quality of life by helping patients regain their ability to perform day-to-day tasks and re-engage socially.
Thirdly, in spite of the many benefits exercise produces for stroke patients, too few healthcare professionals advocate it as a form of rehabilitation. Often stroke survivors are told that whatever they can regain within the first year following their stroke will be the best that they will ever be. This is simply not true. Tandem Strength & Balance has worked with stroke survivors at various stages of recovery and regardless of age or diagnosis, survivors get strong and stay strong.
Finally, countless stroke survivors simply don't have the ability, support or knowledge needed to start an exercise program. Fortunately, our custom stroke recovery services enable survivors to meet their strength and balance goals in the comfort and security of their homes. In addition, our private-pay physical therapists understand that regaining adequate strength not only helps to reduce the risk of falling, makes walking easier and lessens in-home care but ensures a more fulfilling, social and engaging life for those who have suffered a stroke or brain damage.
Exercise is essential to the stroke-recovery process. Done correctly, exercise enables stroke survivors to regain physical strength, mobility and independence and may even reduce the chance of a recurrent stroke. However, stroke is a complex illness and it can prevent individuals from exercising safely. Our stroke recovery programs are custom designed to help patients execute highly effective exercise plans safely and successfully.
Related Information:
In-Home Private Pay Stroke Recovery Programs
Our Minnesota private-pay physical therapists are committed to improving the quality of life of stroke survivors. We work closely with our patients and their families to create programs tailored to their individual needs. We will also help stroke patients avoid exercises and movements that might be harmful, while offering guidance that promotes recovery. To learn more about our in-home stroke recovery programs and how we can help you or your aging loved one regain independence and mobility, contact us today. We serve the entire Minneapolis/St. Paul area and look forward to hearing from you.
RESEARCH PROVES
Everyone starts to lose strength within 3-5 days after strength training has stopped. So many older adults can not afford to lose any strength because they are just getting by.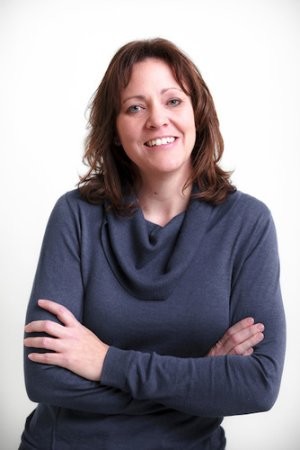 DID YOU KNOW?
As physical therapists, we continue to challenge all of our clients in a way that caregivers and families can't. We address the root cause of their mobility issues and help older adults build strength so they can enjoy their independence and keep living costs lower.
Inspiring Seniors to be Stronger...Longer!
We help people to understand why they are struggling
and what steps can be taken to make life better.
Free In-Home Consultation