The Health Effects of Isolation & Inactivity
Have you noticed a decline in your aging loved one's health? If so, you are not alone. Pandemic-related restrictions have resulted in many people experiencing increased health challenges. Isolation – one of the significant contributors to health decline associated with a pandemic – is considered a serious public health risk, especially for the aging population (Centers for Disease Control and Prevention, 2020). Lack of activity – is also very detrimental resulting in reduced muscle mass, increased body fat, poor sleep quality and insulin resistance for the elderly.
The Impact of Isolation on Those Over 50 Years Old
Those who are 50 years of age or older are more likely to experience increased risk factors due to living alone, losing family or friends, chronic illness, reduced muscle strength and sensory impairments (National Academies of Sciences, Engineering, and Medicine, 2020). These risks often result in the following:
Falls: Risks of falls are increased with a pandemic due to de-conditioning of muscles, muscle weakness and atrophy because of the inability to partake in physical activity in the way we used to.
Mental Health: The inability to socialize the way we use to due to a pandemic has resulted in increased reports of depression and anxiety. Depression and anxiety can have negative impacts on self-care, sleep and appetite. Additionally, psychological effects, including post-traumatic stress symptoms, confusion and anger, are common with depression and anxiety (Kalpana P. Padala, 2020).
Cognitive Function: a pandemic has resulted in increased stress for many. Therefore, many have and continue to experience challenges with memory and concentration.
The effects of isolation are detrimental. However, physical activity can support reducing the continued impact of a pandemic on physical, mental and emotional health. Physical activity strengthens muscles, improves flexibility and balance and is proven to benefit mood, memory, concentration and sleep (Centers for Disease Control and Prevention, 2021).
How Does One Get Started?
Often aging seniors who have been living in isolation and struggling with its effects of depression, anxiety and muscle weakness, may realize they need help but lack the energy, motivation or knowledge needed to start an appropriate exercise program. To make matters worse, once an older individual loses muscle, it is much more difficult to restore. Our private pay, in-home physical therapists are skilled in customizing strength-training exercises and effectively engaging those living with the lingering effects of isolation and inactivity. Our exercise programs not only build physical strength but emotional strength. Our clients enjoy greater self-esteem, cognitive function and overall well-being. Life gets much better with strength!
If you are concerned about your aging loved one's health and well-being, our licensed physical therapists are ready to help you. With a focus on building leg strength, our professionals will assess the individual's current needs to create a personalized care plan to ensure your aging loved one regains their health, strength and can be safely active. To learn more or to schedule your free initial consultation, contact our company online or by calling 952-746-3222!
RESEARCH PROVES
Everyone starts to lose strength within 3-5 days after strength training has stopped. So many older adults can not afford to lose any strength because they are just getting by.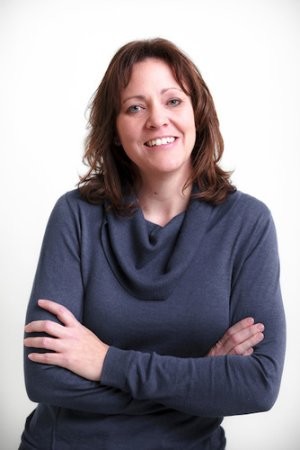 DID YOU KNOW?
As physical therapists, we continue to challenge all of our clients in a way that caregivers and families can't. We address the root cause of their mobility issues and help older adults build strength so they can enjoy their independence and keep living costs lower.
Inspiring Seniors to be Stronger...Longer!
We help people to understand why they are struggling
and what steps can be taken to make life better.
Free In-Home Consultation